Discover more from Life from the Road Magazine
A traveling lifestyle newsletter for adventurous couples, digital nomads, and modern day hippies.
Alfa Brewery Netherlands Review
The quest for the best beers is never an easy one but someone has to do it.
In my recent quest to find the best beer in the Netherlands, I discovered ALFA Bier thanks to my amazing cousin Milou and her partner Raymond.
My arrival in Puth was greeted with two crates of ALFA which somehow did not last with this Oklahoma redneck in town! Thankfully they don't drink it, so there were no hard feelings when I consumed all their beer in a very short time. Perhaps it's time for an intervention but that's a discussion for another day.
Typically I'm not a pilsner or lager fan, but I immediately got hooked on the Alfa Idel Pils. It had a very nice refreshing and full-bodied taste, making it easy to drink alone or with dinner. And I was extremely stoked when I learned the brewery was within 10 minutes walking distance from the house. Field trip anyone?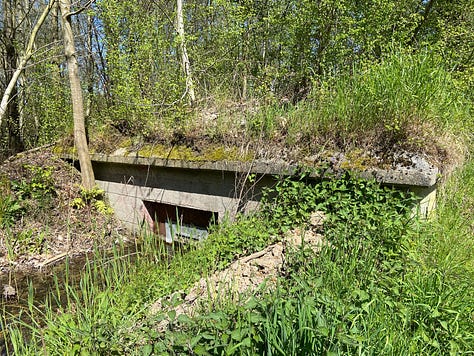 A Short Journey to Alfa Brewery
One of the things I loved most about our time in Puth was the ability to walk to so many cool places. So the day we decided to visit this brewery in Schinnen, we opted to take a casual stroll through the rolling hills and woods instead of driving.
Schinnen is a small, beautiful village located in the province of Limburg. It's 25 miles northeast of Maastricht and is home to a garrison of US Army personnel assigned to Allied Joint Force Command Brunssum. Besides ALFA Brewery, there are also several bars and restaurants in the area.
Another exciting part of the walking adventure was the discovery of an old World War II bunker, which of course I tried to find a way inside, but with no luck. There are so many historical places to find in the country side if you keep your eyes open!
But enough about that. Lets talk about the brewery.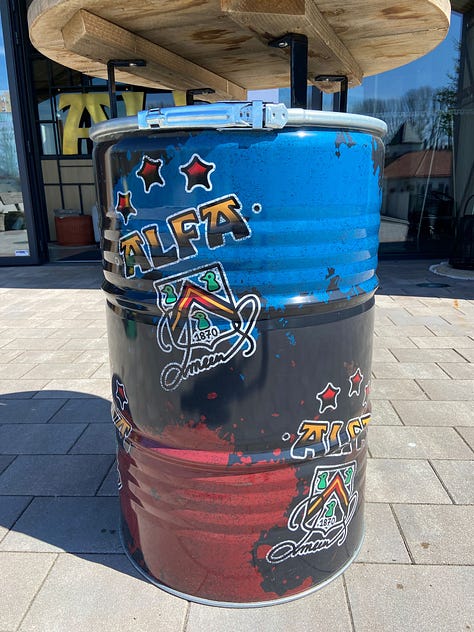 So many beers. So little time.
ALFA Brewery offers tours but unfortunately they were sold out the day of my visit, so I only was able to check out the outside of the facility. The good news is they have a restaurant right across the street so all was not lost!
The restaurant had an amazing vibe. As I ordered a healthy flight of beers, we enjoyed the outdoors seating area and glorious sunshine while German music played on the stereo. The staff was super-friendly and the food was fantastic.
The beers though. Oh my.
I sampled Alfa Idel Pils, Alfa Powerful Dort, Alfa Dark Brown, Alfa Spring Bock, and Alfa Super Strong. I ordered a specialty bier that I can't remember. And I bought a can of Super Strong for the drunken walk back home. Yes I was feeling pretty damn good at that point and plenty of trees were watered along the way. LOL!
There wasn't a beer that day that I didn't like and ALFA has become my favorite of the Netherlands.
Anyone who is lucky enough to be traveling around the Maastricht area AND who wants to have a great brewery experience needs to visit ALFA. Who knows. Maybe I will see you there. 😜