Discover more from Life from the Road Magazine
A traveling lifestyle newsletter for adventurous couples, digital nomads, and modern day hippies.
Travel Update: January 2021
We've reached a small milestone and have been learning a lot while living a life from the road. It's been an awesome journey so far.
As of today we are officially celebrating six months of traveling full-time!
On July 14, 2020, we moved out of our home and placed our few remaining possessions into storage before venturing into the world of living from the road. When we started this journey people thought we were crazy. Others probably thought it won't last long. But here we are six months later and loving it.
What's it like traveling full time?
We seriously couldn't be happier.
Sometimes we just start having conversations about how we can't believe this is real life for us now. We can't believe we've finally made this happen and are truly living our dream. At times it almost brings us to tears because we waited so long for this and now it's reality.
There have been a few difficulties along the way but for the most part it's been such a joy. We've had moments where we've argued about things, we've had bad wifi at some hotels, and we've had our share of noisy neighbors but the good things FAR outweigh the bad.
A handful of things that we've been blessed with in the last 6 months:
Experienced breathtaking mountain sceneries and beautiful beaches

Spent time with friends and family in several places around the country

Hiked trails in some of the most beautiful areas

Visited 13 National Parks/Monuments

Visited Lake Superior which was the only Great Lake we hadn't been to yet

I (Donetta) completed visiting the remaining contiguous 48 states that I hadn't been to and I only have Alaska left now (James only has 3 left and we'll be checking those off our list this year!)

Put over 15K miles on our truck seeing beautiful countryside all over the north and western parts of the country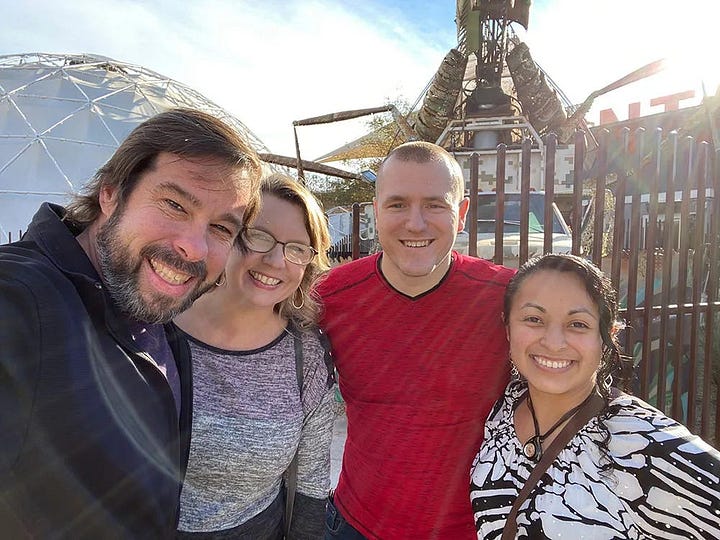 Are there any regrets traveling full-time?
We ask each other at times if there are any regrets. Absolutely not! We are both loving every minute of this and can't wait to see what 2021 brings us. We also ask each other at times if we're getting tired of the road. Again - absolutely not. Neither of us has any desire to give this up anytime soon.
We were joking the other day about how different we are in personality in a lot of ways but how alike we are in our dreams and what we want in our future. I think we balance each other perfectly. We have the same vision, dreams, and goals for our lives but we have such different personalities that we both bring different strengths to our relationship so we're stronger together.
I sure do love my life with my guy and can't wait to see what happens next.
So where are we and what's next?
Right now we're "living" in Arizona. We spent a week in Flagstaff, just settled in at Sedona, and will eventually continue on towards Phoenix, Yuma, Tucson and Tombstone. James hates the cold weather and has wanted to spend the winter in the desert. So that's the plan for the next month or two.
I'll share more about these places soon. See ya later!