Discover more from Life from the Road Magazine
A traveling lifestyle newsletter for adventurous couples, digital nomads, and modern day hippies.
Visiting Puth, Netherlands. A Beautiful and Quiet Experience.
The village of Puth is a small farming community you might easily pass by when traveling through the Limburg region in the Netherlands, but if you're looking for a beautiful and quiet countryside experience, you should stop to enjoy it.
My Dutch cousin invited us to stay with them while "backpacking" around Europe and we've been so fortunate to do so!
Puth has a population of approximately 1,900 people. The homes have a diverse range of appearances, including modern to old farmhouse, and the narrow cobblestone streets give it a truly historic vibe and European charm. There are no hotels here but there are a few bed and breakfast options available in the area.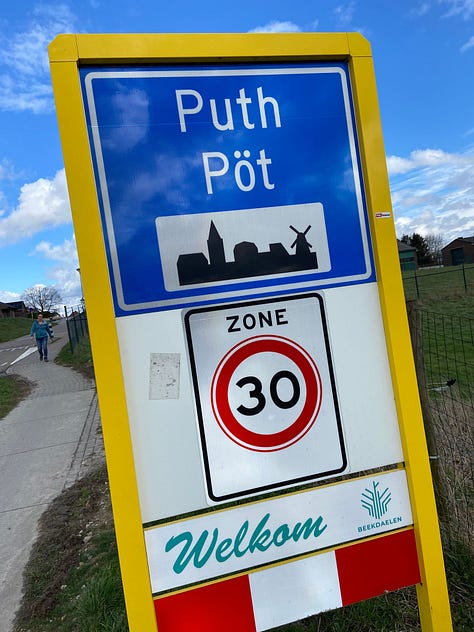 For entertainment or eating, there's not much actually in the town – you'll have to drive down the street to neighboring villages like Sweikhuizen to enjoy some amazing coffee, pastries, or beer. We highly recommend visiting Cafe Meels and Brood op de plank, both friendly and inviting local businesses.
If you enjoy walking or hiking, Puth has plenty of options!
There are many walking paths around the town and you can easily get to other villages without having to drive or ride a bike. Boventse Puth, Sweikhuizen, Schinnen, and Abshoven are a few places you can check out on your walks.
Overall we've felt at home here and many of the people we've interacted with have been very friendly. We've loved the beautiful sunsets and the serenity of country life while still being minutes away from stores and bars.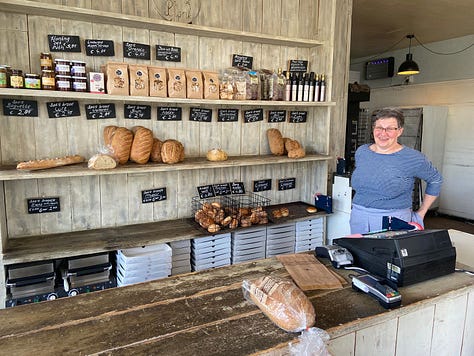 So if you're driving through Limburg and want to spend a few hours or a night in a quaint and quiet place, see what you can find around Puth. We think you'll like it a lot if you give it a try.
Two places we love are Cafe Meels for coffee and beer and Brood op de plank for pastries. Both are owned by wonderful people.